Sourcing and Contracting
Our experts provide sourcing and contracting options that provide cost reductions and additional revenue for our clients.
Our approach allows us to manage all aspects of the sourcing and contracting process including providing market intelligence and negotiations that considers arrival/departure patterns, beneficial/incentive discounting and transportation. SmartSource offers a solution for all your contractual lodging needs and takes the burden off your team.
Crew Accommodations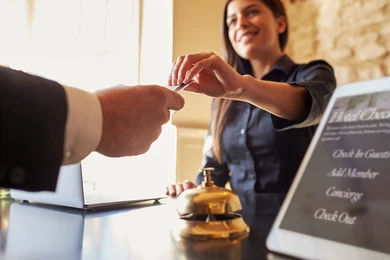 Through our processes, we focus on all areas of hotel spend to reduce lodging costs. Via an in-depth analysis of the total cost per crew room, we are able to further identify and reduce all areas of the hotel spend, while simultaneously increasing crew satisfaction.
Short to Long-Term
Corporate Housing
We understand the erratic nature of business and the often extremely short turnaround times for execution. Whether you are looking to contract 3 rooms or 100 rooms, short-term or long-term, through our extensive partner network both internationally and domestically, we have the resources and knowledge to ensure a quick turnaround at an inviting home away from home.
SmartSource…the smart source for your lodging needs.